Leaders in Technology
Channel Conferences
Building partnerships and relationships
ChannelNEXT Gone Virtual
"Until Meeting In-Person Is Safe" 
What we do for you! You are NOT alone!
No company can afford to stand still during this crisis. It's time to find and stay ahead of the curve!
Virtual conferences can be frustrating and tiring but they have become the new digital workplaces for the channel. Our virtual conferences will help bridge the gap until things settle down. Business leaders come together to learn, network, build relationships and partnerships. For over 18 years, the ChannelNEXT in-person conferences have been delivering on this single goal. Our events are always evolving to meet the current needs of our audience and now is no different. Today, we adapted to virtual activities to continue delivering powerful and practical business-building education and connecting the best vendors with channel partners to generate recurring revenue. It's a safe place to build best business practices and future-proof your company. It's peer-to-peer collaboration. It's where you find the latest tech-trends and marketplace. It's live social networking. It's building partnerships and relationships. It's personal. It's fun! It's a worthy experience…
Right Focus
Focus is always on best business practice education and future technology trends
Practical Content
Practical content that matters to the success of VARs, MSPs, ITSPs, SIs, ISVs and Vendors
Social Networking
Exciting peer-to-peer social networking to build strong relationships and partnerships
Professional Team
Well organized and caring event team with a 97% approval rating
VIRTUAL Event Consultation (including the new hybrid in-person live streaming events)
There is no greater wealth than wisdom, no greater poverty than ignorance; no greater heritage than culture and no greater support than consultation.
It's all about virtual events until in-person is back!
Sometimes it's better to do your own virtual events. Talk to us and we can help you figure out the best way. We understand the event business at the DNA level and know what it takes to run an event smoothly and successfully. We have been creating award-winning VIP conferences for over 18 years:  Partner Conferences, End-User Expos, Road Shows, Award Gala Dinners, Virtual Events, Team Building Retreats, Bootcamps, Mastermind, Corporate Events and Awesome Parties. We know events of all types.…We even have a free guide to measure the real ROI on any event – just ask for a copy.
Gerlinda Ringe
We are all about the team!
Global Events Manager
Gerlinda started the ChannelNEXT Conferences over 18 years ago. When it comes to organizing corporate conferences, she has proven to be a rock star. Today, ChannelNEXT is one of the longest running channel conferences in the country and winners of numerous Reseller Choice Awards. Post event surveys consistently rate the event at 97%! Relevant content, personalized service and the dedication to details make all the difference. Gerlinda and her team listens to what attendees are saying and constantly improving the experience. ChannelNEXT events are all about serving the business needs of the channel community.
Our Channel events are not trade shows but business educational and social networking experiences.  Watch what we are doing in 2021 as we take virtual and in-person events to the next level with our "Mastermind" experiences. Discover a new world of business-to-business support and community.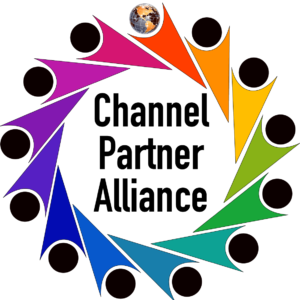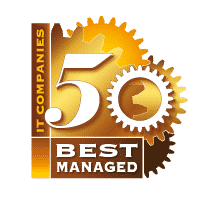 Our Amazing Event Teams
It takes a lot of great professional people to make any event run smoothly. We are proud to have built one of the industry's best event teams. From the front lines to the back-end, everyone executes their jobs with care and precision. Our inside team is constantly working on the events all year long to find great venues, invite attendees, update content with business coaches, grow vendor sponsorships and all of the 1000 little things that go into making a fun and successful event.
We always push to do better. Mistakes are an opportunity to learn and improve. The only thing we take personal is the VIP care of our delegates. Our team is always there to make the experience as valuable and pleasurable as possible. And the post-event surveys are currently tracking our event team at 97% approval rating.  We may never get to 100%, but we will keep trying…
Every year, our event footprint continues to expand. Beyond our branded events (ChannelNEXT, VARTrends/MSPTrends, Reseller Choice Awards or 50 Best Managed IT Companies Awards), we also do many vendor partner exclusive events like road tours. We hope to see you at one of our next events!
ChannelNEXT Virtual and In-Person conferences are the meeting points of our Channel Community. All Channel Partner Alliance Members and Mastermind Peer-Groups are always welcome to attend and connect with each other. Today, we offer a variety of virtual events including the full conferences, freestyle hang-outs, Lunch & Learns, "Wine" About Business, Mastermind peer groups, webinars, courses and round tables. We have also built out a new hybrid in-person and live streaming event as we believe that will be in the new normal in the event industry. What for these events coming to a city near you when it's safe to do so! If meeting channel partners is part of your mission, then talk to us and put our extensive event expertise to work for you!
Let's chat anyway you want!
Contact us!
We are ready to help you select the right event to reach your goals!
We have complete information kits, slide decks and attendee information for every event for you to explore and share with your team. Helping you make the right decision is what we do!